Help is Needed
A van is needed to pick up the toys from Janelle Friedman's office to deliver to Children's on the morning of the party. Please let us know if you have access to one.

We also need volunteers to help set up and distribute the toys. Please contact Jeane Pendery penderydallas@sbcglobal.net or 214-534-4666 if you have a van or can work the event. This will also count toward community service hours for high school students.
Reminder
Kidney Kids Christmas Party
Saturday, December 7, 2013
12:30 - 2:30 p.m.
Children's Medical Center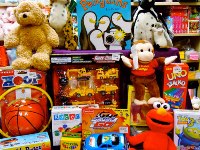 This year's party will be in the Ambulatory Pavilion at Children Medical Center. KidneyTexas, Inc. members donated $855 in cash, checks and gift cards, also some toys. Volunteers are needed to help set up the party, assist with crafts during the party and help with gift distribution. Set up will begin at 11:00 am. Volunteers could be adults or teenage children. Even an hour of volunteer time would be appreciated. This is a very rewarding experience and is not difficult.
Please RSVP
Jeane Pendery
Cell: 214-534-4666
_________________________________________________________
Honor someone special in your life!
It's a perfect way to show your appreciation for a friend,
it's a perfect gift for a loved one and it benefits
KidneyTexas, Inc.
____________________________________